Company History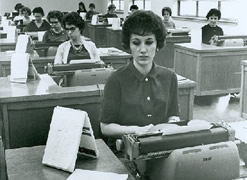 With a vision of providing the best temporary workers to the community and stable work assignments to hard working blue collar temps, Direct Labor opened its first office on January 1, 1997. Focusing on the area's large wholesale nurseries, as well as the rapidly expanding construction industry in Washington County, we quickly became a major player in the temporary labor industry.
With revenues of over $1,000,000 in the first year of operations, Direct Labor opened another branch at 845 N. Pacific Hwy in Woodburn, Oregon in July 1998. We have since moved our Hillsboro location to a larger building located at 1049 SW Baseline, Bldg C #375, Hillsboro, OR 97123.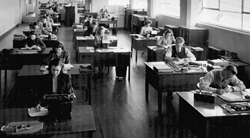 Beginning in 2002, Direct Labor became the single largest supplier of skilled nursery labor in the state of Oregon.
Direct Labor was among the top three finalists for the Emerging Business in Oregon Award, selected by the Oregon Entrepreneurs Network, formal Oregon Association of Entrepreneurs, in 1999. In addition, Direct Labor was awarded a Certificate of Merit by the Portland Chamber of Commerce in 2000 and was also granted the Distinguished Business Award of 2000 by the Forest Grove Chamber of Commerce.
Direct Labor's CEO continues to be loyal to her original commitment of excellence and growth. As Direct Labor has developed and prospered, the original focus of serving both the client's needs and those of the temporary employees has strengthened and developed.